Certain Aspects of Proceedings in Cassation Instance in Ensuring a Fair Trial to a Person
Abstract
The right of a person to a fair trial is absolute. This right has a long democratic history, without which no democratic society can be imagined. Without this constitutional scope, the right to a fair trial is the basis for the sustainable development of society, as it ensures legal stability. Litigation in the cassation instance is on the top of right-to-court pyramid. The cassation instance is the last instance in the national judicial system, the decisions of the cassation instance are not subject to appeal; secondly, the court ruling in the cassation instance constitute case law, which is an important auxiliary source of law. This confirms that litigation in the cassation instance is one of the most important tools in securing the right to have a court hearing. The extent of the quality of the legal framework regulating cassation litigation points to the right to a fair trial overall. The study focuses on the issues of cassation litigation. The issues of the right of parties to file a cassation appeal (cassation protest) in civil and criminal cases as well as the jurisdiction of the court in deciding the admissibility of a cassation appeal (cassation protest) are analyzed within the multidisciplinary perspective. The aim of the research is to study the legal framework, which determines the right of a party to submit a cassation appeal (cassation protest) in civil and criminal case in the context of court jurisdiction, when deciding on whether to adopt it in order to make proposals for enhancement of the legal framework. There were used the descriptive, analytical and deduction-induction methods as well as the methods of interpretation of legal norms. Using these methods, legislation and the views of legal scholars were analyzed, and conclusions were drawn.
 Keywords: cassation, court proceedings, right to a fair trial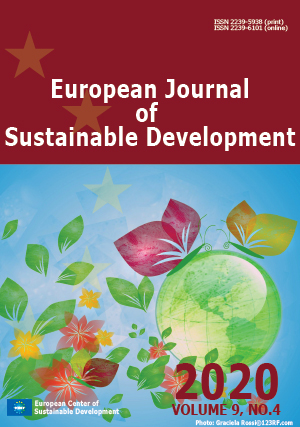 Downloads
How to Cite
Kudeikina, I. ., & Kaija, S. . (2020). Certain Aspects of Proceedings in Cassation Instance in Ensuring a Fair Trial to a Person. European Journal of Sustainable Development, 9(4), 241. https://doi.org/10.14207/ejsd.2020.v9n4p241
License
This work is licensed under a Creative Commons Attribution-NonCommercial 4.0 International License.