Influencers - Contemporary Authorities of the Young Generation?
Abstract
Over the past decade computers and smartphones connected to the internet have become widespread, that is why they are now an inseparable element of all ages people's life, especially young people who do not remember the times when such devices were not used. It is commonly used saying that present-day youth "were born with a smartphone in their hands." In the Network young people lead their social life, search for information on various topics and also watch social networking sites, where so-called influencers i.e. network celebrities run their thematic profiles. Content posted by influencers is not always valuable and it happens that they cross the law line and push the boundaries of good taste. An example can be currently popular "patostreams" i.e. live broadcasts, during which behaviors considered as social deviations are presented such as domestic violence, alcohol libations or vulgar discussions. The goal of influencers is to arouse interest in their profile in social media which translates into the number of followers and in turn is supposed to contribute followers' decisions (e.g. shopping) and opinions on the topics presented. Young people, who have no experience and critical overview and their maturity is just developing, often spend many hours a week in the virtual space watching influencer messages. The article will attempt to answer the questions on how young people approach the content presented by influencers, whether influencers shape followers opinions and decisions in various aspects of life and whether they are authorities to be imitated and trusted.
 Keywords: influencer, celebrity, influence, internet, youth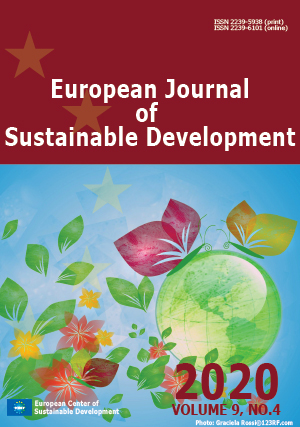 Downloads
How to Cite
Garwol, K. . (2020). Influencers - Contemporary Authorities of the Young Generation?. European Journal of Sustainable Development, 9(4), 273. https://doi.org/10.14207/ejsd.2020.v9n4p273
License
This work is licensed under a Creative Commons Attribution-NonCommercial 4.0 International License.