Sustainable Public Spending Through Blockchain
Abstract
Blockchain technology and its industrial use cases can be detected worldwide. It is time for the state to think about the blockchain as an opportunity to reduce costs and build trust in the public spending. The paper and the presentation give an overview on how the state can apply the distributed ledger technology (DLT) and blockchain technology in the public administration: there are several countries with best practices already, and even more are in the introduction phase of opening to Industry 4.0 in the public services as well.
On the field of FinTech area the state has great responsibility to regulate (or at least define) the phenomena of cryptocurrencies, that is already in use for more than 10 years now without any responsible governmental acts. Within this topic the Central Bank Digital Currency projects are also discussed in the paper, which are supported by IMF, and declared as the next natural step forward on financial markets.
Keywords: blockchain, DLT, SDG, public spending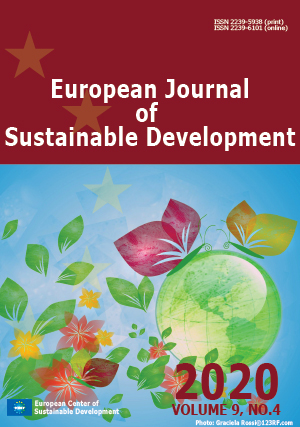 Downloads
How to Cite
Glavanits, J. . (2020). Sustainable Public Spending Through Blockchain. European Journal of Sustainable Development, 9(4), 317. https://doi.org/10.14207/ejsd.2020.v9n4p317
License
This work is licensed under a Creative Commons Attribution-NonCommercial 4.0 International License.