Inclusive Education for Ethnic Minorities in the Developing World: The Case of Alternative Learning System for Indigenous Peoples in the Philippines
Abstract
Education is integral to achieving sustainable development.  It is through education that an improved quality of life ensues with people's acquisition of knowledge and skills beneficial to society, at large. Inclusive education, however, is an issue among countries with marginalized ethnic groups. In Europe, the onslaught of migrants from various parts of the world challenges educational systems to be more attuned to the needs of children of migrant families. In Asia, on the other hand, a gnawing concern is for education to reach indigenous peoples in rural areas. This paper examines how inclusive education is key to accomplishing Sustainable Development Goal 4 which is "to ensure inclusive and equitable quality education and promote lifelong learning opportunities for all".  It tackles the accessibility of alternative learning systems in the developing world, with the Philippines as a case in point.  This paper focuses on the process of interface utilized by the Philippines' Department of Education and the Ayta, an indigenous group living in the Philippine province of Zambales to address the unique conditions of this marginalized ethnic minority. It also investigates the effects of these indigenization efforts on the Ayta's cultural rights. This paper uses mixed methods such as key informant interview, focus group discussion, survey questionnaire, secondary research and Filipino psychology research methods. This paper underscores how partnership between government and stakeholders is significant in arriving at the goal of inclusive education. This is reflected in the collaborative relationship fostered between the Philippine government and the Ayta and how the partnership positively affected the Ayta's cultural rights based on a more culturally-appropriate educational curriculum.
Key words: inclusive education, indigenous people's education framework, alternative learning system, ethnic minorities, Philippines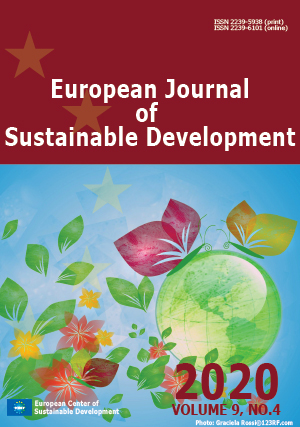 Downloads
How to Cite
Cucio , M. R. R. ., & Roldan, M. D. G. Z. . (2020). Inclusive Education for Ethnic Minorities in the Developing World: The Case of Alternative Learning System for Indigenous Peoples in the Philippines. European Journal of Sustainable Development, 9(4), 409. https://doi.org/10.14207/ejsd.2020.v9n4p409
License
This work is licensed under a Creative Commons Attribution-NonCommercial 4.0 International License.