Studying Sciences through the Integrated Science Modules
Abstract
In order to stimulate students' interest for Science study, an active learning Science method of teaching was implemented, making the transition to the model based on exploration and investigation. The "PROFILES – Education through Sciences" training program oriented to improve teaching activities was organized in the frame of European Project "PROFILES – Professional Reflection-Oriented Focus on Inquiry-based Learning and Education through Science" (code: 5.2.2.1-SiS-2010-2.2.1-266589). The general objective of the training program consisted on forming and developing specific
competences of Science teachers in order to develop an educational process based on scientific inquiry and integrated approach of the Sciences curriculum. Teachers have created Integrated Science Modules that were implemented in the classroom as an active learning Science method.
The present paper aims to emphasize the students' feedback after the implementation of Integrated Science Modules in the classroom. The study is focused on students' perception of Science topics related with everyday life and importance for the
society.
Keywords: Integrated Science Modules, Profiles Project, CPD Programme.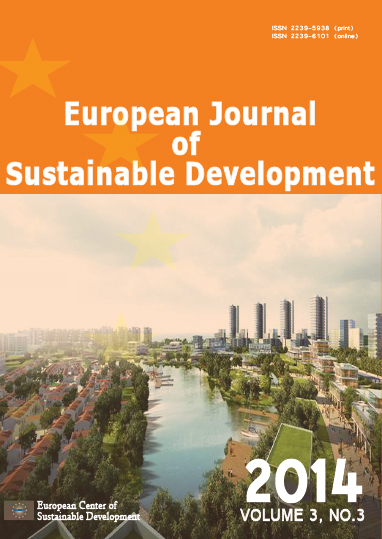 Downloads
How to Cite
Oltean, R. L., Dumitrescu, C., Gorghiu, G., & Gorghiu, L. M. (2014). Studying Sciences through the Integrated Science Modules. European Journal of Sustainable Development, 3(3), 35. https://doi.org/10.14207/ejsd.2014.v3n3p35