Does Transformational Leadership matter during Organizational Change?
Abstract
Given that countless companies have failed to implement organizational change successfully, the success of organizational change is increasingly dependent upon employees' supportive attitudes and behaviors toward organizational change for a
successfully planned change. Empirical research on the role and behaviors of leaders in a change context per se has been scarce. Hence, the aim of this study is to explore the mechanism through which transformational leadership influences employees' behavioral support for change. The results, obtained through analyzing data from 9 companies in Taiwan, revealed that transformational leadership not only affects directly employees'
behavioral support for change, but also exerts its indirect effect on supportive behavior to change via self-efficacy. This study contributes to a better understanding of transformational leadership and self-efficacy within an organizational change context.

Key words: transformational leadership; self-efficacy; behavioral support for change.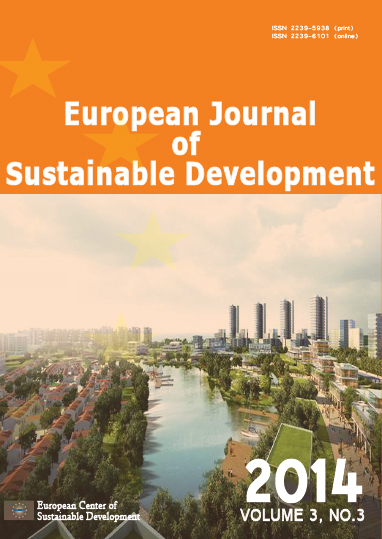 Downloads
How to Cite
Chou, P. (2014). Does Transformational Leadership matter during Organizational Change?. European Journal of Sustainable Development, 3(3), 49. https://doi.org/10.14207/ejsd.2014.v3n3p49