Rethinking & Recasting Bilateral Investment Treaties as Integrative Tools for Sustainable Development: The Kenyan Experience
Abstract
Sustainable development is a fundamental principle of International Law. It is closely related to and [should be] a core objective of any international treaty seeking to address
developmental concerns. Curiously, however, a critical review of [legal] literature reveals seemingly little attention given to the actual assessment of 'how and to what extent' existing Bilateral Investment Treaties (BITs) have integrated sustainable developmental concerns. This is particularly in relation to BITs involving developing countries in Africa such as Kenya. Accordingly, taking Kenya as an illustrative case, this study makes a critical assessment of the BITs concluded between Kenya, the Netherlands, Britain, and Germany; with a view to establishing how and to what extent the said BITs have
integrated sustainable development.  The study argues that most (if not all) BITs remain silent on sustainable development. Further, the methods of integrating sustainable development are premised on placing host state obligations to protect investors and their investments. In doing so, the implied assumption is that protection will attract foreign investment necessary for financing sustainable development. Nevertheless, as the paper
highlights, difficulties have arisen in measuring how revenue generated from foreign investment has contributed to the sustainable development due to the unpredictable
patterns of revenue inflow from foreign. This in turn creates difficulties in using the said revenue when planning for long-term sustainable yields in development. Accordingly, the paper urges a collectively rethinking of the usage of BITs as a tool for sustainable development involving, states taking deliberate steps to recast BITs to ensure that the process of negotiation of BITs, the structure that emanates from the negotiation and the
implementation of the BITs; explicitly seek to integrate sustainable development. This necessarily involves placing obligations on both state and non-state actors in realizing
sustainable development.
Key words: Sustainable Development, Foreign Investments, public benefit.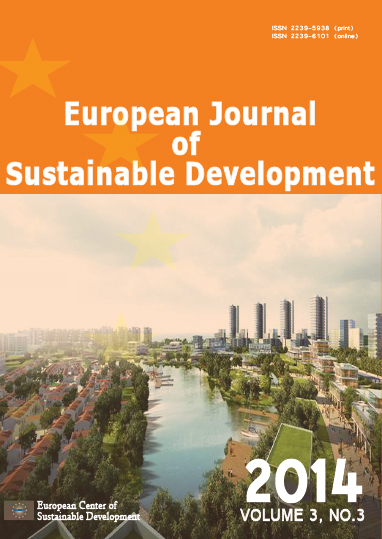 Downloads
How to Cite
Simiyu, F. (2014). Rethinking & Recasting Bilateral Investment Treaties as Integrative Tools for Sustainable Development: The Kenyan Experience. European Journal of Sustainable Development, 3(3), 373. https://doi.org/10.14207/ejsd.2014.v3n3p373