The Analysis of Conditions and Level of Sustainable Development of Rural Areas in Poland And Germany
Abstract
The aim of this article is to present the conditions for sustainable development of rural areas in Poland and Germany. The paper attempts to determine the appropriate system of indicators and measures in four dimensions: environmental, economic, spatial and social, that can be used to evaluate sustainable development. The comparative analysis of the sustainability level was based on the correlation analysis. . The high level of sustainable development was observed in rural areas of the zone of direct impact of larger urban agglomerations. The further from the centre of the city, the lower level of development
was recorded. The counties showing small differences between the three dimensions (environmental, social and economic) have a higher level of sustainable development.
Those showing large differences between the three dimensions have a lower level of balance between the natural, social and economic dimensions.
Key Words: sustainable development, rural development measures, Poland, Germany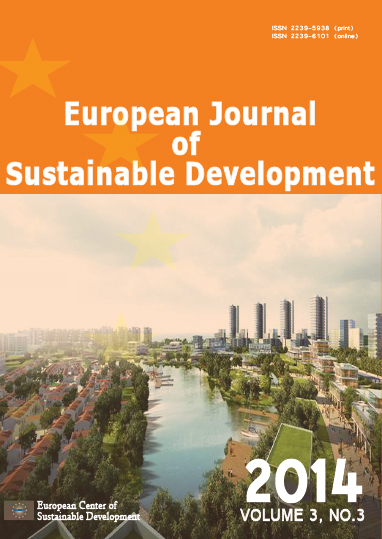 Downloads
How to Cite
JEZIERSKA-THOLE, A., & BICZKOWSKI, M. (2014). The Analysis of Conditions and Level of Sustainable Development of Rural Areas in Poland And Germany. European Journal of Sustainable Development, 3(3), 387. https://doi.org/10.14207/ejsd.2014.v3n3p387