The Role of International Mobile Remittances in Promoting Financial Inclusion and Development
Abstract
The purpose of this paper is to examine the contribution that international mobile remittances make in promoting financial inclusion and development. We use the case of the EcoCash Diaspora service that is offered by Econet Wireless Zimbabwe for the study. EcoCash Diaspora is a mobile money transfer service that enables users to send remittances directly to the EcoCash mobile phone wallet of recipients in Zimbabwe. We argue that international mobile remittances are a spectacular innovation in that they are able to reach people banking institutions had faced challenges with reaching, particularly those in rural areas. Given that there are significantly more people who own mobile phones in comparison to those who hold formal bank accounts, providing financial services through mobile networks could provide financial access to several unbanked households. In addition to this, international mobile remittances also promote human development by enhancing the financial capabilities of the recipients. Our study demonstrates the important role mobile technology is playing in improving lives of people at the bottom of the pyramid and we encourage greater use of mobile technology in delivering services to this population.
 Keywords: Remittances, Mobile Banking, Financial inclusion, Human Development.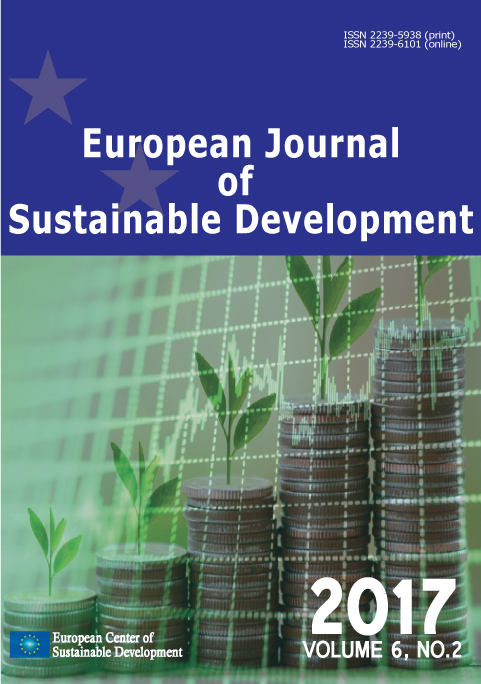 How to Cite
Nyanhete, A. (2017). The Role of International Mobile Remittances in Promoting Financial Inclusion and Development. European Journal of Sustainable Development, 6(2), 256. https://doi.org/10.14207/ejsd.2017.v6n2p256

This work is licensed under a Creative Commons Attribution-NonCommercial 3.0 Unported License.
Authors of articles published in the European Journal of Sustainable Development retain copyright on their articles. Authors are therefore free to disseminate and re-publish their articles, subject to any requirements of third-party copyright owners and subject to the original publication being fully cited.  The ability to copy, download, forward or otherwise distribute any materials is always subject to any copyright notices displayed. Copyright notices must be displayed prominently and may not be obliterated, deleted or hidden, totally or partially.