Legal Regulation of Energy Safety in Ukraine and the European Union: Problems and Perspective
Ievgenii Shulga

Volodymyr Kurylo

Inna Gyrenko

Serhii Savych
Abstract
Nowadays in Ukraine there is no single view on understanding of the strategy of development of energy safety, which profoundly and negatively affected the general state of national safety of the country. The purpose of the article is to analyze the current state of legal security of energy safety in Ukraine, check it for compliance with its obligations under the Association Agreement with the EU and other EU acts that proclaim the standards in the field of energy safety. This paper refers to the experience of the EU energy safety legislation. Furthemore, this study provides analysis of Ukrainian legislation in this field, draws attention to the existing conflicts and gaps, emphasizing the need to optimize legislation of Ukraine's energy safety according to the EU standards.
 
Keywords: energy safety, energy law, the EU energy safety, energy safety of Ukraine, legislation of energy safety, adaptation of Ukrainian energy legislation to the EU standards.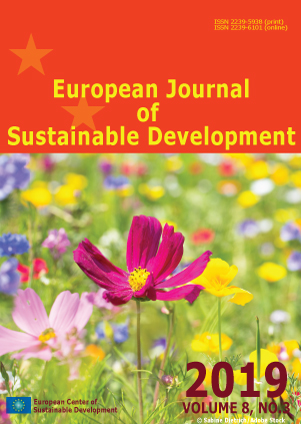 How to Cite
Shulga, I., Kurylo, V., Gyrenko, I., & Savych, S. (2019). Legal Regulation of Energy Safety in Ukraine and the European Union: Problems and Perspective. European Journal of Sustainable Development, 8(3), 439. https://doi.org/10.14207/ejsd.2019.v8n3p439

This work is licensed under a Creative Commons Attribution-NonCommercial 3.0 Unported License.
Authors of articles published in the European Journal of Sustainable Development retain copyright on their articles. Authors are therefore free to disseminate and re-publish their articles, subject to any requirements of third-party copyright owners and subject to the original publication being fully cited.  The ability to copy, download, forward or otherwise distribute any materials is always subject to any copyright notices displayed. Copyright notices must be displayed prominently and may not be obliterated, deleted or hidden, totally or partially.