Education For Sustainable Development
Abstract
The practical definition of sustainable development remains "balance between the social,economic and natural resources". To builda system for sustainable development inprogress is very difficult; it should be noted that to talk about the three elements at thesame time. Finding balance, adds more difficult, because, "the preservation of theecosystem", includes in itself, human capital,making peoples an integral part of theecosystem that we are trying to save. Mostly, sustainable development requires major andradical changes, in particular to human behaviors and habits, connected to nature and theeconomy. The aim of this article is to identify the role of education in sustainabledevelopment. The development of education inthe context of sustainable development,promotes the correct answer of science, but a way of engaging with different perspectiveson the world we live in, and share together every moment of our lives.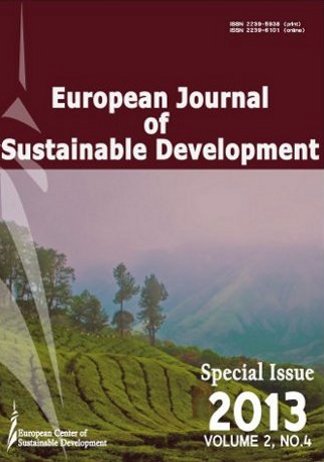 Downloads
How to Cite
Zenelaj, E. (2013). Education For Sustainable Development. European Journal of Sustainable Development, 2(4), 227. https://doi.org/10.14207/ejsd.2013.v2n4p227
License
Copyright (c) 2014 European Journal of Sustainable Development
This work is licensed under a Creative Commons Attribution-NonCommercial 4.0 International License.