Food Security and Trade in Food Products in Nigeria
Abstract
Improving food security depends on identifying the indicators of food insecurity that must be monitored and addressed by the policy makers and implementers. This paper investigates the dynamics of trade in food products and food security in Nigeria. Using descriptive approaches, the findings show that Nigeria markedly recorded an adverse TBI in total agri-food trade and many food products. Remarkably, the five mostly exported (i.e. cocoa, fruits and nuts, oilseeds, tobacco) and five mostly imported (wheat, edible products, fish, sugar, milk and cream) food products accounted for 78% and 70% of total food exports and imports in the country. The study also reveals that Nigeria has been grossly food insecure driven by indicators, such as infrastructure deficit, population growth, poverty, corruption, inadequate government support to farmers and absence of safety net programmes. The Nigerian government and other stakeholders should holistically invest and implement agricultural policies to improve food security and earnings in many food products.
 
Keywords: accessibility, affordability, availability, food insecurity, poverty, TBI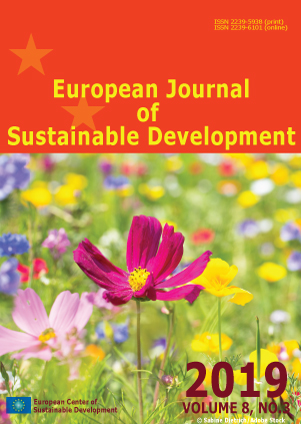 How to Cite
Verter, N. (2019). Food Security and Trade in Food Products in Nigeria. European Journal of Sustainable Development, 8(3), 527. https://doi.org/10.14207/ejsd.2019.v8n3p527

This work is licensed under a Creative Commons Attribution-NonCommercial 3.0 Unported License.
Authors of articles published in the European Journal of Sustainable Development retain copyright on their articles. Authors are therefore free to disseminate and re-publish their articles, subject to any requirements of third-party copyright owners and subject to the original publication being fully cited.  The ability to copy, download, forward or otherwise distribute any materials is always subject to any copyright notices displayed. Copyright notices must be displayed prominently and may not be obliterated, deleted or hidden, totally or partially.