Determination of User's Need and Comfort in Designing and Purchasing Green Buildings in Kano State, Nigeria
Abstract
Green building is the modern method adopted to attain global sustainability through individual house level. The user's demand for housing is increasing every day, also the demand for other house utility increases. These demands may include energy and water supply, refuse management, provision of new infrastructures etc. most of these demands are necessary for every user to survive. Therefore, most users engage in afforestation, increases carbon emission and rise in the Greenhouse gases level production to meet up with their demands, these activities causes' disasters to our planet. Therefore users need and green approach to sustainability are two opposite factors. This paper examines the user's need and comfort in designing or purchasing green buildings in Kano state, Nigeria. Relevant kinds of literature were revised in this work with the addition of a case study which was analysed using the descriptive approach method. A case study was picked in Kano state, Gwale Yan-Alawa quarters as an example of green building, which was analysed and rated using BREEAM and LEED assessment criteria. The result shows about 80% of user satisfaction was recorded. Also, the demand for green building keeps increasing in Kano state, which adds value to it.
Keywords: Green building, users' need, users' demand, users' perception, sustainability and green construction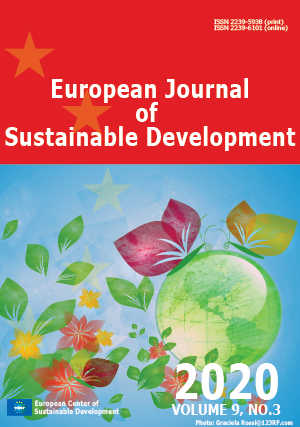 Downloads
How to Cite
Yahuza, M. S. ., & Erçin, Çilen . (2020). Determination of User's Need and Comfort in Designing and Purchasing Green Buildings in Kano State, Nigeria. European Journal of Sustainable Development, 9(3), 127. https://doi.org/10.14207/ejsd.2020.v9n3p127
License
This work is licensed under a Creative Commons Attribution-NonCommercial 4.0 International License.