Features of Sanitary Legislation in Ukraine in the Mid-20th Century: Historical Overview
Abstract
The paper deals with the determination of main features of sanitary legislation in Ukraine. The designated chronology of research is the latter half of the 20th century as an era of changes in this legal sphere as an answer to the technical and social changes of that time. There were outlined such features as: dynamic, interdisciplinary and preventive character of sanitary legislation with elements of international awareness. It was outlined the extended usage of statistic data and periodicals as specific sources of this sphere. The impact of scientific progress in 60-70th was indicated as one of the affecting features of that time changes in sanitary legislation. It was carried out an extensive analysis of the legislation of Ukraine of the abovementioned period.
Keywords: Sanitary law, legal history, legislation, Ukraine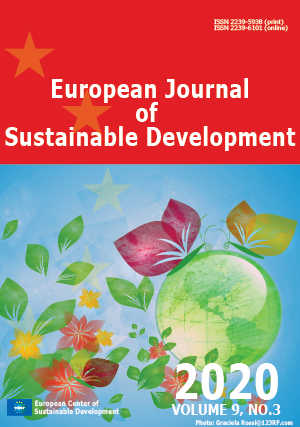 Downloads
How to Cite
Kazak, R. ., & Hotsuliak, S. . (2020). Features of Sanitary Legislation in Ukraine in the Mid-20th Century: Historical Overview. European Journal of Sustainable Development, 9(3), 257. https://doi.org/10.14207/ejsd.2020.v9n3p257
License
This work is licensed under a Creative Commons Attribution-NonCommercial 4.0 International License.