Saving Water for the Future Via Increasing Plant Literacy of Pupils
Abstract
The struggle for mitigation of global climate changes is aimed mostly on CO2 emissions, while the role of vegetation having strong impact on water retention in the landscape and cooling of environment stays out of the focus. The reason is human illiteracy of plant role in our environment having roots already in school education. The vegetation use the majority of solar energy for the water evaporation from leaves and by this way cools itself as well as environment and increase water retention in the landscape. Insufficient understanding of these processes leads to no proper landscape management resulting in further increase of drought and climate further draft interrupted by torrential rains and climate extremes.  To stop over drying and ensure sustainable economy and environment for the future it is necessary to increase general public understanding of the principles of solar energy distribution by vegetation and its role in water cycle in the landscape via improving school education. This contribution inform about the new teaching methodology on this topic developed by co –operation of scientists and educators and implemented into the education at Czech basic schools. The results of the survey aimed on the impact of this teaching methodology on students' knowledge of plant role in environment are included and necessity of implementation of this topic into sustainable education is discussed.
Keywords:  Water, vegetation, solar energy, environmental education, climate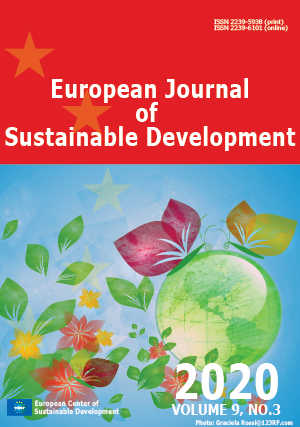 Downloads
How to Cite
Ryplova, R. ., Pokorny, J. ., & Ryplova, R. . (2020). Saving Water for the Future Via Increasing Plant Literacy of Pupils. European Journal of Sustainable Development, 9(3), 313. https://doi.org/10.14207/ejsd.2020.v9n3p313
License
This work is licensed under a Creative Commons Attribution-NonCommercial 4.0 International License.