Scientific and Methodological Approaches to the Evaluation of Marketing Management of Enterprises in the Context of International Diversification
Abstract
Marketing management of business activities in the context of international diversification involves the construction of an appropriate system of information gathering, study of foreign markets, planning, implementation and control of the marketing program, risk and profit assessment, effectiveness of marketing decisions, development of marketing strategy of the enterprise, which allows obtaining the maximum positive result with minimal marketing costs. In this study, further development of scientific and methodological approaches to determining the state of marketing management of the activities of agricultural enterprises of Ukraine under the conditions of international diversification, consisting in the identification of problematic issues arising in the course of international business diversification; quantitative and qualitative assessment and determination of the degree of diversification of the enterprise in different markets, as well as conducting market research of the most important business segments of consumers in foreign markets  and selecting the optimal exit strategy of a diversified international markets.
Keywords: marketing management, concept of marketing management, international diversification, effectiveness of marketing management, planning, organization and control of enterprise marketing management, evaluation of the degree of diversification of activities, diversified company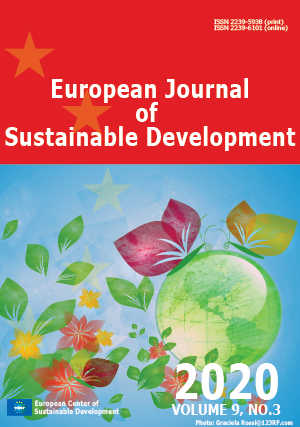 Downloads
How to Cite
Tanasiichuk, A. ., Hromova, O. ., Kovalchuk, S. ., Perevozova, I. ., & Khmelevskyi, O. . (2020). Scientific and Methodological Approaches to the Evaluation of Marketing Management of Enterprises in the Context of International Diversification. European Journal of Sustainable Development, 9(3), 349. https://doi.org/10.14207/ejsd.2020.v9n3p349
License
This work is licensed under a Creative Commons Attribution-NonCommercial 4.0 International License.