Commercial and Legal Regulation of Advisory Services in the Ukrainian Agrarian Business Prospect Reform
Abstract
The article is devoted to theoretical and practical aspects of reforming the commercial and legal regulation of advisory services in the agrarian business of Ukraine. The characteristic of agricultural advisory activity model structure in Ukraine is given, which currently consists of several levels of subjects of such activity: the first level - national, nationwide; second level - regional; third level - local; fourth level - personal. Particular attention is given to the legal analysis of the essence of "advisory services in the agricultural business" as a type of commercial activity, and taking into account the provisions of the current legislation, it is proved that in its essence and legal nature - agribusiness advisory is an institution of commercial law. The article examines and characterizes a typical business agreement for the provision of advisory services in the agricultural sector of the Ukrainian economy, the essential conditions for this type of contracts are given, and their characteristics are defined. The advisory activity is seen as an effective instrument of state agrarian policy.
Keywords: commercial and legal regulation, advisory service, advisory activity, agrarian business, advisor, expert consulting services, consulting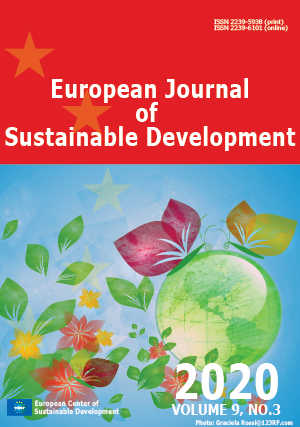 Downloads
How to Cite
Kovalchuk, I. ., Melnyk, O. ., & Pakhomova, A. . (2020). Commercial and Legal Regulation of Advisory Services in the Ukrainian Agrarian Business Prospect Reform. European Journal of Sustainable Development, 9(3), 538. https://doi.org/10.14207/ejsd.2020.v9n3p538
License
This work is licensed under a Creative Commons Attribution-NonCommercial 4.0 International License.