The Importance and Influence of Destination Advertising
Keywords:
destination advertising, questionnaire survey, linguistic devices, effective advertising
Abstract
The tourism industry has become a kingpin industry worldwide. The high proportion of individual travel demonstrates the need for effective advertising. In particular, there is a need to focus not so much on what motivates people to travel, but rather to influence their choice of destination. Tourism advertising, especially destination advertising, an under-investigated field of research, seems to play a significant role in influencing consumers such as future tourists.  This paper explores the question of whether Hungarian university students are influenced by destination advertising when choosing their destinations. Using a questionnaire (N=125), this study examines the question of which advertising elements have the most significant impact on the students. Furthermore, the paper aims to find answers to these questions: How influential are media channels within the context of destination choice? Is it the language or the image which plays a crucial role in the transmission of the advertisement's message? What might be the essential elements in the actual language used in destination advertising? The research will shed light on which particular linguistic devices increase the impact of the advertisements and which of these devices can be adapted to the Hungarian context.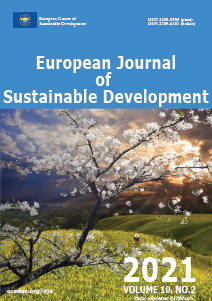 Downloads
How to Cite
Csapó-Horváth, A. . (2021). The Importance and Influence of Destination Advertising. European Journal of Sustainable Development, 10(2), 231. https://doi.org/10.14207/ejsd.2021.v10n2p231
License
This work is licensed under a Creative Commons Attribution-NonCommercial 4.0 International License.