What Hinders the Development of a Sustainable Compostable Packaging Market?
Keywords:
bio-based biodegradable packaging, compostable, packaging sector, sustainable development, Quadruple Bottom Line, plastic pollution
Abstract
Numerous publications and expert reports indicate plastic pollution as a widespread environmental problem. About 10 million tonnes of litter end up in the seas and oceans each year. It is estimated that 80% of all litter in saltwater is mainly plastic food packaging. Facing this challenge compostable packaging seems to be an alternative to conventional plastic ones and a feasible solution. Despite the environmental opportunities of the packaging produced from bio-based biodegradable polymers, the compostable packaging market is growing relatively slowly. Therefore, the aim of the paper is to recognize the key factors hindering the expansion of the food compostable packaging market for sustainable development. To achieve this objective 29 in-depth interviews with respondents of the key groups of biopackaging market stakeholders were conducted. The results of the qualitative study allowed us to identify environmental, economic, social, and governance barriers in the light of four main problems disrupting compostable packaging market development. This is an important contribution to the business and academic discussion on the importance of compostable packaging in achieving sustainable development goals as well as implementing the circular economy concept. The paper is the effect of the international R&D project.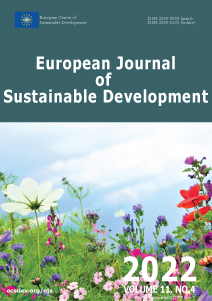 Downloads
How to Cite
Kędzia, G. ., & Turek, J. . (2022). What Hinders the Development of a Sustainable Compostable Packaging Market?. European Journal of Sustainable Development, 11(4), 180. https://doi.org/10.14207/ejsd.2022.v11n4p180
License
This work is licensed under a Creative Commons Attribution-NonCommercial 4.0 International License.