The Role of Political Language in the 2013 Election Campaign in ALBANIA
Abstract
This paper aims to analyze in particular the political language used by the two candidates for prime minister during the election campaign in 2013. 
Through analysis of the rhetoric, argumentative styles and communication strategies used by each candidate we will be able to analyze their communication performance during the electoral campaign. 
This paper aims to provide answers to the following questions, who has been the manner and style of communication that has characterized each of the candidates during the electoral campaign, and how they have exploited the opportunities offered by the media system?
This will be achieved through a comprehensive analysis of communication styles, verbal and non-verbal, used by leaders of the two main political parties, and this will be achieved through rhetorical and linguistic comparison between the candidates. 
This Research was conducted through a qualitative approach based on rhetoric, symbols, metaphors and on the relationship between rhetoric and political television show. The unit of analysis is considered to be represented by the television appearances of the leaders in the programs transmitted on first and second evening in the thirty days prior to the election campaign 2013.
 Keyword: politics, media, society, electoral campaigns.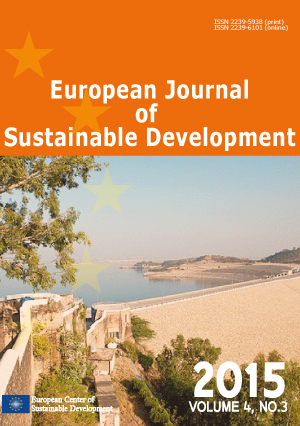 Downloads
How to Cite
Liçenji, L. (2015). The Role of Political Language in the 2013 Election Campaign in ALBANIA. European Journal of Sustainable Development, 4(3), 64. https://doi.org/10.14207/ejsd.2015.v4n3p64