A Study of Urban Transportation System in Osogbo, Osun State, Nigeria.
Abstract
The study examines the movement pattern of urban residents, mode of transport often used by the residents and assessment of transport infrastructure in the area. Primary data was used for the study. The data was derived from field work which involved direct interview and administration of questionnaire to the residents of the city. Random and systematic sampling techniques were used in the selection of the respondents in the area. Descriptive statistics such as tabulations and percentages were used in the presentation and analysis of the data. The study however reveals that most of the commuters depend on the use of motor-cycles and 'korope' (mini bus) for their daily movement, while significant number of the trips made are to the work place and schools. The study further shows that substantial number of the roads are in a deplorable condition that requires urgent attentions. In addition basic transport infrastructure are lacking such as drainage, walk way, street light, traffic light. The paper therefore suggests enabling policy environment for private -public participation in provision, maintenance and management of transport facilities which will enhance sustainable urban transportation system in our cities.

Key words: Urban transportation, Urban residents, Mode of transport, Transport infrastructure.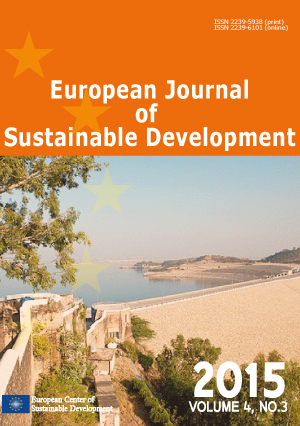 Downloads
How to Cite
Adedotun, S. B. (2015). A Study of Urban Transportation System in Osogbo, Osun State, Nigeria. European Journal of Sustainable Development, 4(3), 93. https://doi.org/10.14207/ejsd.2015.v4n3p93