Can Typification Problem in Mass Housing Developments in Turkey be Solved by an Architectural Competition?
Abstract
Along with rapid industrialization and urbanization since the second half of the 20th century in Turkey, Turkish cities had faced social, economical and spatial change. In this transformation, many of them invaded by squatter settlements and illegal housing areas. In order to solve this problem Mass Housing Development Administration of Turkey(TOKI)  has begun to produce mass housing areas in different parts of Turkey which aimed to provide more livable environments to their inhabitants. . However, this good intention brought about typification problem. In order to find solutions to this problem, Mass Housing Development Administration of Turkey(TOKI) organize an architectural competition called 7 Region, 7 Climate. The aim of this study is to discuss and evaluate this architectural competition.
Keywords: Housing development, housing areas, typification.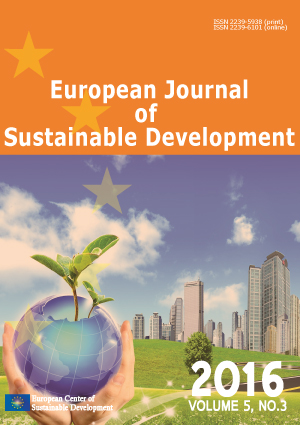 Downloads
How to Cite
Arslan, T. V., Durmus, G., Hirka, E., & Duman, H. C. (2016). Can Typification Problem in Mass Housing Developments in Turkey be Solved by an Architectural Competition?. European Journal of Sustainable Development, 5(3), 19. https://doi.org/10.14207/ejsd.2016.v5n3p19