The Effect of Greenwashing Information on Ad Evaluation
Abstract
Thesis statement: Greenwashing based on the intention of the companies to mislead customers and
partners in order to show up themselves or their own products more environmental-friendly than
they really are. The purpose of this paper is to examine how additional greenwashing information
can change the evaluation of ads of H&M and The Body Shop for the consumers and whether the
extent of change is influenced by the general skepticism toward ads or by the environmental concern
of the respondents.
Methodology: This quantitative survey is based on online questionnaire, in which respondents
evaluated the ads of H&M and The Body Shop before and after giving additional greenwashing info
in connection with the companies. Besides that, the moderating effect of environmental concern and
skepticism toward ads (in general) were examined.
Results: The first hypothesis tested the worsening evaluation of ads (both self- and objective
referential items). Surprisingly, the lower ad skepticism didn't mean higher change in ad evaluation.
It was explored that respondents showing higher environmental concern showed higher change in
ad evaluation but only for H&M ad.
Conclusions and Implications: Results show that unfolded greenwashing actions influence the
evaluation of ads negatively – not only for those who have high environmental concern.

Keywords: greenwashing, ad evaluation, ad skepticism, H&M, The Body Shop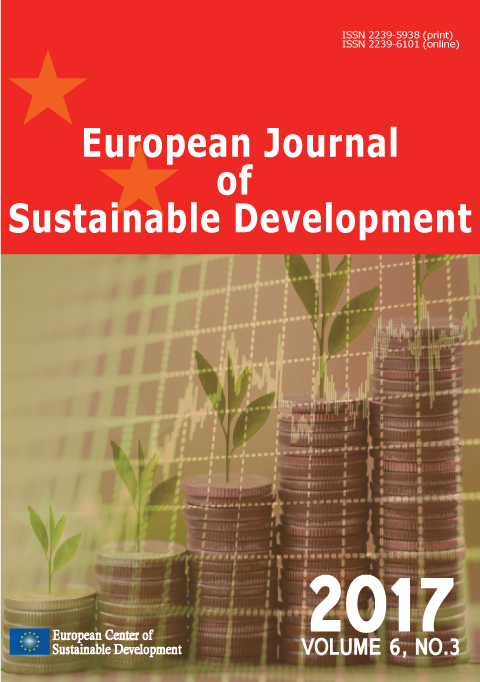 Downloads
How to Cite
Majláth, M. (2017). The Effect of Greenwashing Information on Ad Evaluation. European Journal of Sustainable Development, 6(3), 92. https://doi.org/10.14207/ejsd.2017.v6n3p92