Presentation and Discussion of an Evaluation Model for Transdisciplinary Research Projects
Rebecca Schulte

Andrea Heilmann
Abstract
In 2001 the academic advisory council for global environmental changes published the social contract for the big transformation. They demand a worldwide sustainable change in economics and society. Transdisciplinary research (TDR) should support the transformation e.g. by participatory research, learning and knowledge production for successful real-world-projects and knowledge sharing by transformative education. Particularly in connection with the demand for a third mission in universities, the major transformation of the society and the pursuit of sustainable development, it might surprise there is still no balance between Mode-2-Science, which TDR is a part of, and the monodisciplinary Mode-1-Science. In literature various examples of a punctual or in part project-accompanying evaluation of TDR can be found, but however, the crucial long-term consequences of these projects are often not taken into consideration here - although they are required by many authors. Regarding the increasing importance of a third mission for universities, an increase in the meaning of TDR projects is expected. Therefore, new tools and methods are needed. In this paper an evaluation model is presented and applied that enables a project-related evaluation of TDR as well as sustainable third mission projects. The first use of the evaluation model and the quality criteria for research are presented and discussed.
 Keywords: Transdisciplinary Research, Transdisciplinarity, Evaluation, Transformation, Sustainability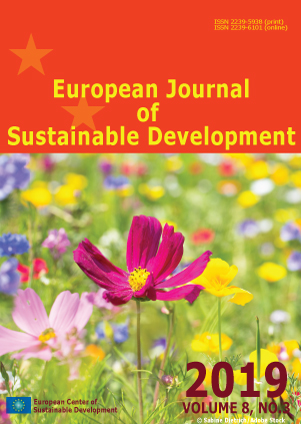 How to Cite
Schulte, R., & Heilmann, A. (2019). Presentation and Discussion of an Evaluation Model for Transdisciplinary Research Projects. European Journal of Sustainable Development, 8(3), 1. https://doi.org/10.14207/ejsd.2019.v8n3p1

This work is licensed under a Creative Commons Attribution-NonCommercial 3.0 Unported License.
Authors of articles published in the European Journal of Sustainable Development retain copyright on their articles. Authors are therefore free to disseminate and re-publish their articles, subject to any requirements of third-party copyright owners and subject to the original publication being fully cited.  The ability to copy, download, forward or otherwise distribute any materials is always subject to any copyright notices displayed. Copyright notices must be displayed prominently and may not be obliterated, deleted or hidden, totally or partially.