The Influence of Governance and Ownership on CSR Practices in Romania
Cosmina Lelia Voinea

Cosmin Fratostiteanu

Bas Romein
Abstract
Ownership structure represents the distribution of equity with regard to votes and capital but also by the identity of the equity owners. These structures are of major importance in corporate governance because they determine the incentives of managers and thereby the economic efficiency of the corporations they manage. This papers analyzes the relationship between governance, ownership structure and CSR practices among companies in Romania. The results of this study allows corporates and the public to formulate a well substantiated opinion on the way particular organizations carry out their businesses in Romania regarding CSR where CSR practices reflect culture and are partially county and ownership specific. The CSR practices implemented in Romania may not always reflect the societal views but rather the public ownership / government views, on what is thought to be important.
 
Keywords: governance, ownership, emerging economies, Romania, corporate social responsibility, CSR practices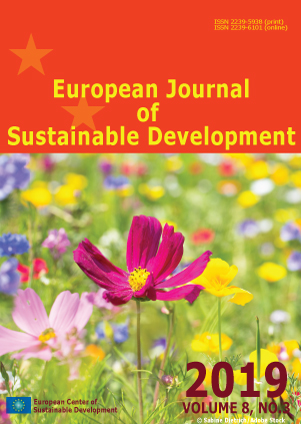 How to Cite
Lelia Voinea, C., Fratostiteanu, C., & Romein, B. (2019). The Influence of Governance and Ownership on CSR Practices in Romania. European Journal of Sustainable Development, 8(3), 313. https://doi.org/10.14207/ejsd.2019.v8n3p313

This work is licensed under a Creative Commons Attribution-NonCommercial 3.0 Unported License.
Authors of articles published in the European Journal of Sustainable Development retain copyright on their articles. Authors are therefore free to disseminate and re-publish their articles, subject to any requirements of third-party copyright owners and subject to the original publication being fully cited.  The ability to copy, download, forward or otherwise distribute any materials is always subject to any copyright notices displayed. Copyright notices must be displayed prominently and may not be obliterated, deleted or hidden, totally or partially.